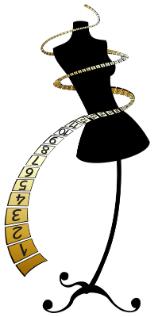 Dressmaking
"Precise measurements assures proper fit"
I provide a top quality dressmaking service, working with all types of fabric.
Using - patterns supplied by yourself (fashion magazine)
- from picture of gowns you would love to wear,
- copy a favourite ( bring in an item that you already own)
- design from scratch ( I do Pattern Drafting)
I will create unique garment,
whatever your shape or size,
to fit you right
. Dress Alterations
You may noticed fashion store sizes are not all the same. Wherever you purchase your gown from bridal boutique, department store or on-line, I will alter that garment to fit your body shape just right!
I guarantee my work to your complete satisfaction!